Derek's Story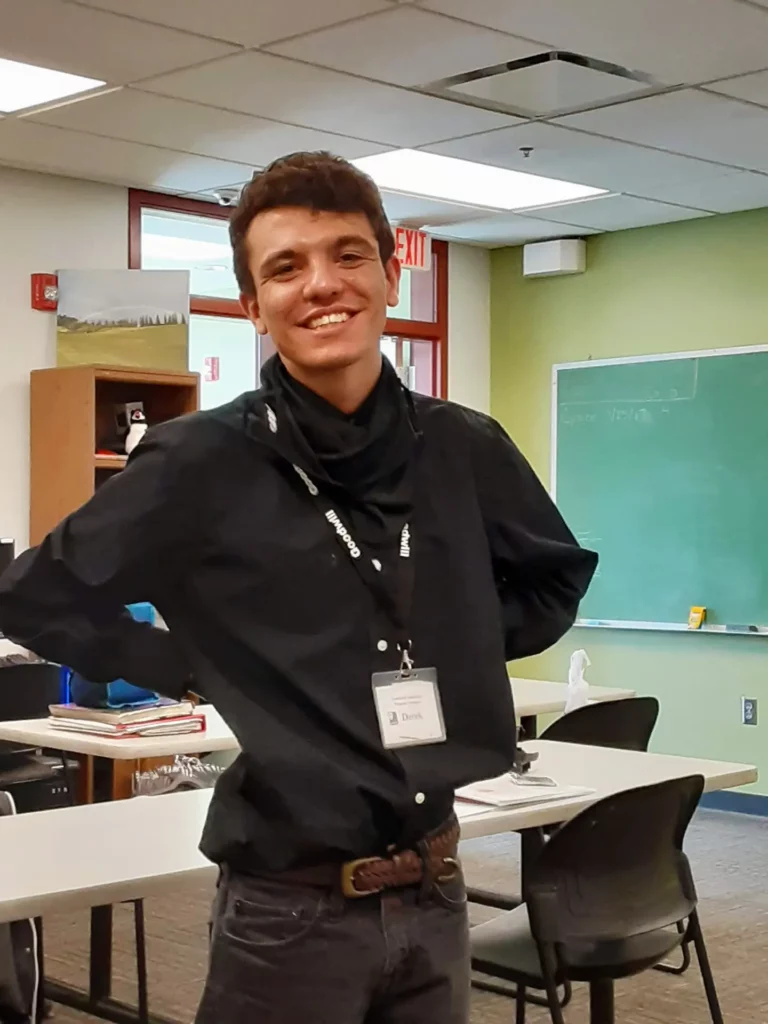 The Right People at the Right Time
By Derek Michael Hunter, Work Experience Participant
Hello, my name is Derek. I was born in Omaha, and I have lived in Blair for 13 years. I found out that I was disabled when I was 16 years old. At that time, my grandmother brought me to be tested, which showed that I am autistic.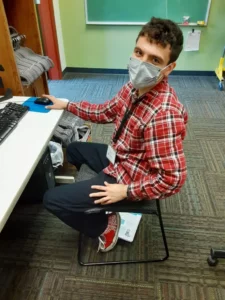 Autism is a developmental disorder that affects social interaction and communication. The best thing I can do is tell others my story and how I overcome obstacles with autism. When I was in kindergarten, I was labeled "mentally retarded," but that was a misdiagnosis. This is a story about people who have autism.
I have done some retail work, custodial work, clerical work, sorting and hanging clothing, salvaging, and doing wares carts at Goodwill. As a high-functioning autistic student, I am able to work with everyone professionally at the Goodwill in Blair. I also love to work with yarn as my hobby. I kind of learned how to crochet with a hook, but I just need to get better at it.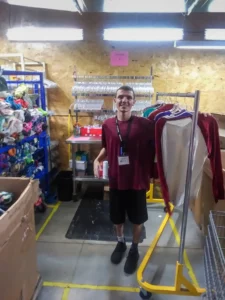 With all the transitioning and shifting that has happened in my life, my Goodwill family has remained steady and supportive. The trainer is the best to work with. She has a great amount of energy, enjoys working with all different types of people, and she has a great sense of humor. She has taught me that, although I have struggles in my life, there are supportive individuals available to assist. She has a knack for building people up.
I know this is not exactly my family at home; however, this experience has taught me that family is so much broader than just the people living with me in my household. Family is a group of people that care and love you. Love and respect are not so different. This is what my grandmother taught me. Even though she is not here with us physically, she is always with us.
Even though I will not be working in the summer for Goodwill, I did get into a summer program through the Nebraska Vocational Rehab grant and am at Project Search. I look forward to working with the Goodwill manager, Jeannie, when I return in 2022.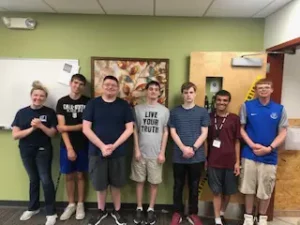 I wish every participant in the Goodwill Work Experience program good luck. I hope that every student in the Work Experience program does an excellent job working with their trainer.
I also want to take the opportunity to congratulate every student on the next chapter of their life. If we are really paying attention, it is easy to see that there are no mistakes, and people are typically in the right places to help each other at the right time. To quote my work experience trainer, Aubrey Gutierrez, "It's more than Work Experience, it is life experience."