Darius's Story
Darius didn't think he would graduate high school. He grew up in New Orleans' Lower Ninth Ward, one of the areas most devastated by Hurricane Katrina, before moving to Omaha. Growing up severely disadvantaged, Darius said it was difficult to think about completing high school, building a career, or going to college when he had to worry about staying safe on the streets and making money to survive. On his 17th birthday, Darius was shot.
After he was shot, a friend told Darius about Goodwill Omaha's YouthBuild AmeriCorps program. He was interested in trying to change the course of his life, so he applied for and was accepted into YouthBuild. Darius joined the program late, as a 24-year-old, and he saw it as his last opportunity to turn his life around.
Even taking the bus to YouthBuild was often a challenge, Darius said. "[There] were days where I'd have to sneak on the bus, because I would have to just dodge people I had problems with." But five days a week most weeks, he rode the city bus from 38th and Taylor streets to Goodwill Omaha's headquarters near 72nd Street and Ames Avenue.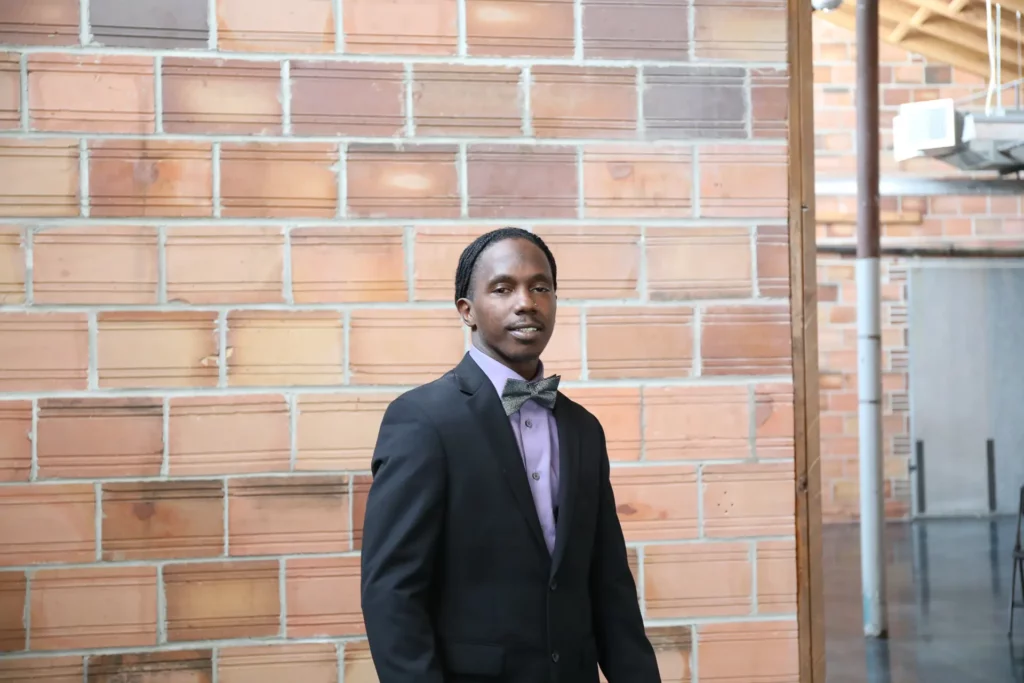 Darius did turn his life around, graduating from high school and obtaining a commercial driver's license (CDL) and numerous certifications, all through YouthBuild. YouthBuild also put him on a path to earning his associate's degree in business. Now, he said, many of the same people he used to dodge getting on the bus congratulate him on the progress he's made.
"If YouthBuild hadn't opened that door for me, it was just the streets left for me, you know, that would have been the only option," Darius said. Since completing the YouthBuild program, he has become one of the program's staunchest advocates. Now, he's passing on this spirit of community service by founding Mr I GOTT This ART, LLC, an organization that provides art therapy to people in disadvantaged Omaha communities.