Give the Gift of Thrift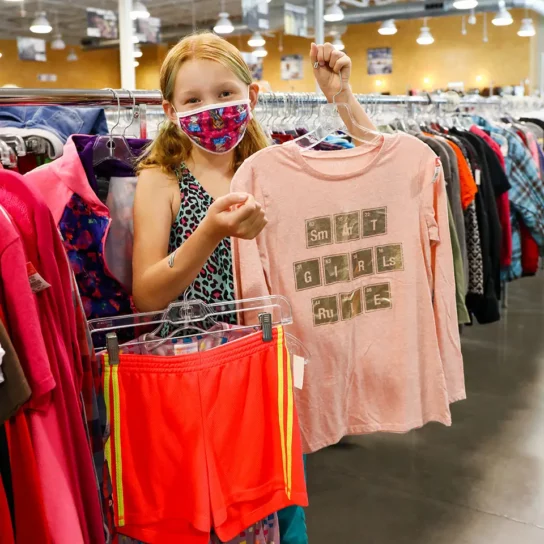 Are you a Goodwill Omaha shopper? Do your family and friends love our stores too? Now, you can give the gift of shopping to anyone!
Goodwill gift cards are a great gift idea, and your purchase supports Goodwill Omaha's mission of transforming lives and strengthening communities through education, training, and work. What could be better than that?
Buy Goodwill Gift Cards Online
Gift cards purchased online are available in any denomination starting at $5. You can order them here or get them at any Goodwill Omaha store. To order online, just fill out the form below, and you can always stop at the checkouts at any of our Omaha-metro stores and tell an employee you'd like to purchase a gift card.
Purchase A Gift Card
Goodwill gift cards can be used at any Goodwill Omaha retail store in the greater Omaha metro — including our stores in Council Bluffs, Fremont, Gretna, Bellevue, Papillion, and Blair. Please click here to see our individual locations and hours.
When you make a purchase with a gift card, your receipt will show any balance that remains on the card. Goodwill Omaha gift cards are not redeemable for cash, except as required by law. Lost or stolen cards will be canceled and replaced only with proof of purchase. Contact your favorite Goodwill Omaha store for details.