Helping Students Take the First Step
TOWARD SUCCESSFUL JOB PLACEMENT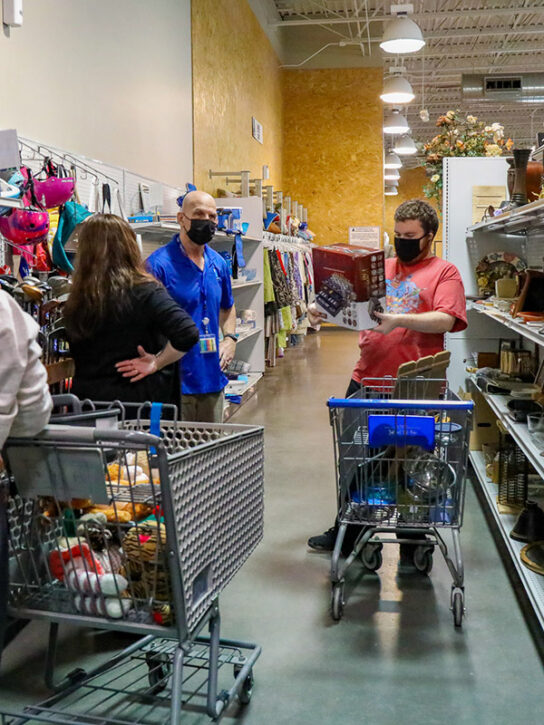 Work Experience Overview
For 60 years, Goodwill Omaha's Work Experience program has offered students with disabilities who are nearing the completion of school opportunities to gain exposure to work situations in supportive, positive environments.
During the program, students experience many work areas, including clerical, custodial, production, and retail. Students are paid for their time in this program, and we do our best to accommodate existing school schedules. In their job assignments, students perform the same duties that would be expected of permanent employees, under the guidance of an on-site supervisor and the direction of a trainer. Goodwill Work Experience trainers tailor each job to the specific abilities of the individual student and account for any special needs.
Our Work Experience trainers assign participants jobs at various Work Experience sites. Our trainers work with the students' parents/guardians and referral sources to provide progress reports throughout the year. During quarterly staffing meetings, Goodwill Omaha's Work Experience team reviews the activities students have participated in, addresses areas of growth and improvement, and discusses and assesses students' work goals.
Program Requirements
To qualify for the program, students must:
Have an identifiable and documented vocational disadvantaging condition
Be referred to Goodwill Omaha by their school district's transition or special education programs
Be between the ages of 16 and 21
Have an IQ in excess of 36
Be medically stable and able to self-administer any medications they require
Must be able to independently care for their personal needs, either with or without the support of a physical care attendant

Be able to carry out all activities of daily living independently, or have arrangements made for assistance and transportation prior to admission to the Work Experience program
Be motivated to comply with the Work Experience program
Have any maladaptive social behavior under reasonable control to prevent interference with the Work Experience program and Goodwill Omaha's operations
Have no evidence of violent activity within the last 90 days (P&P 210)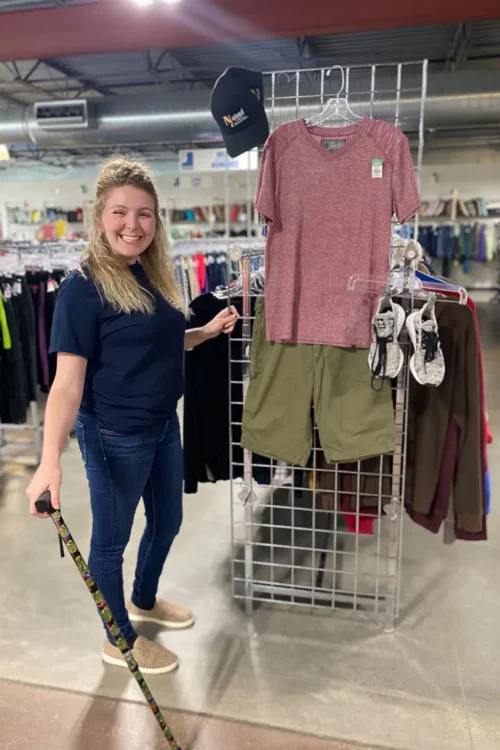 Access to Job Training & Placement Changes Lives
Get to know the people who have found purpose and fulfillment by participating in our Work Experience program.
Graci's Story
Graci didn't know that a car accident would alter the plans she had for her life, but with a lot of support, hard work, and help from the Work Experience program, she is on a new path forward.
Learn More About the Work Experience Program Today
Are you or a loved one a good fit for our Work Experience Program? Our team is happy to provide more information! If you have questions, please don't hesitate to reach out.