A Second Chance for Youth
TO PAVE THEIR CAREER PATHS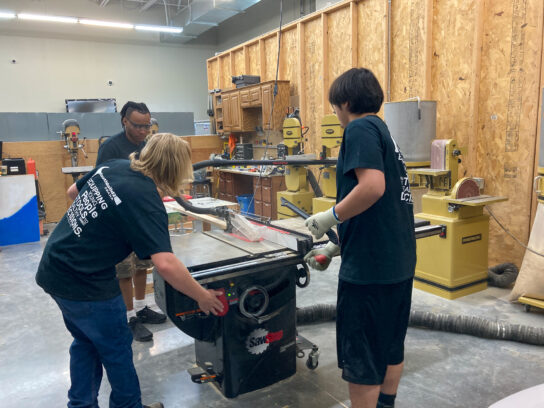 YouthBuild Americorps Overview
Goodwill Omaha's YouthBuild AmeriCorps program* is a national, community-based skills-training program designed to prepare opportunity youth for apprenticeships in the construction trades. YouthBuild students participate in required construction or rehabilitation of affordable housing for low-income or homeless families in our community.
Our YouthBuild students split their time between the vocational training job site and the classroom. In the classroom, they're able to earn their high school diplomas or equivalency degrees, learn to become community leaders and prepare for post-secondary training opportunities like college, apprenticeships, and long-term employment.
The YouthBuild program provides a strong support system that includes mentoring, follow-up education, employment & personal counseling services, civic engagement, and more.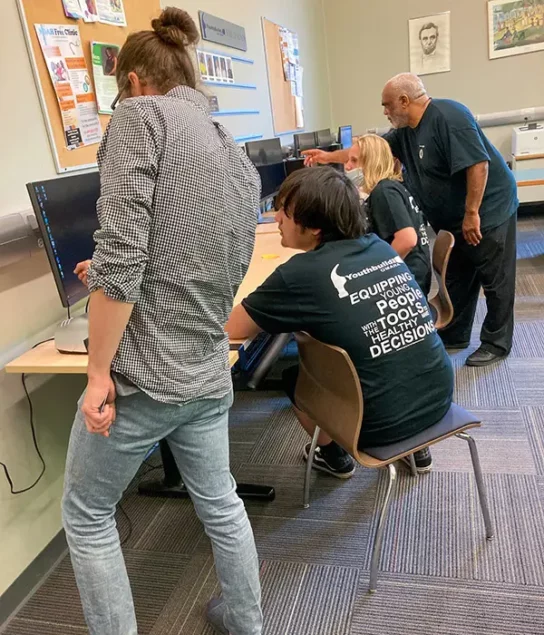 Program Benefits & Advantages
Goodwill Omaha's YouthBuild program offers a number of opportunities for youth:
Paid education and learning: Students prepare for GED testing with subject-material and practice tests, and they obtain certification in homebuilding, first aid, and OSHA standards.
Paid construction training: Students learn construction skills while working on projects with Habitat for Humanity, the Abide Network, and other Omaha organizations.
Leadership training: Students develop the skills that make them valuable to employers and become leaders by completing community service projects.
Ongoing support: Students benefit from the shared growth they discover in their YouthBuild program classes, and they receive continued support from our YouthBuild program team after graduation.
Program Requirements
To qualify for the YouthBuild AmeriCorps program, students must:
Be referred by a community agency or community member who will support them during their time in the program
Be between ages 16 and 24 at the time of enrollment
Have dropped out of high school, or dropped out of school and subsequently re-enrolled
Meet at least one of the following criteria:

Is a member of a low-income family
Is in foster care
Is an individual with a disability
Is the child of a current or formerly incarcerated parent
Is a migrant youth


To view the complete eligibility requirements and program specifications, download the program handbook.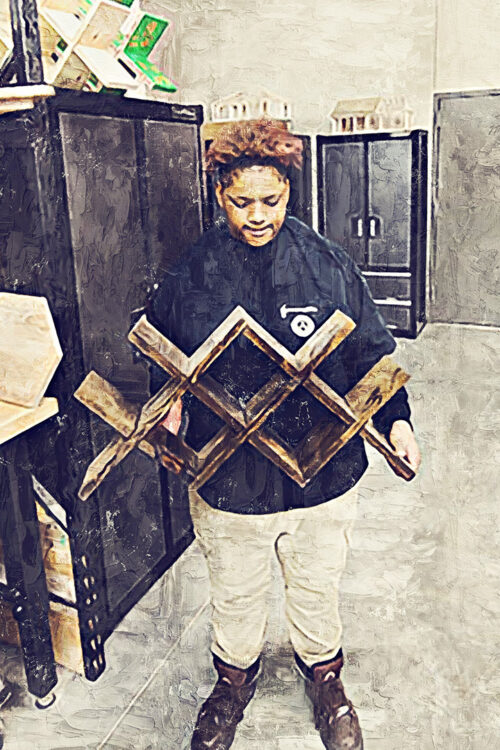 Access to Job Training & Placement Changes Lives
Get to know the people who have found purpose and fulfillment by participating in our YouthBuild AmeriCorps program.
Victoria's Story
The YouthBuild program gave Victoria the support and structure she needed and taught her how to overcome her barriers and obstacles.
Take the Next Step With Our YouthBuild Program Today
Are you or a loved one a good fit for our YouthBuild Program? Our team is happy to provide more information! If you have questions, please don't hesitate to reach out.
Youthbuild Registration Form