Host a Donation Drive
WITH GOODWILL OMAHA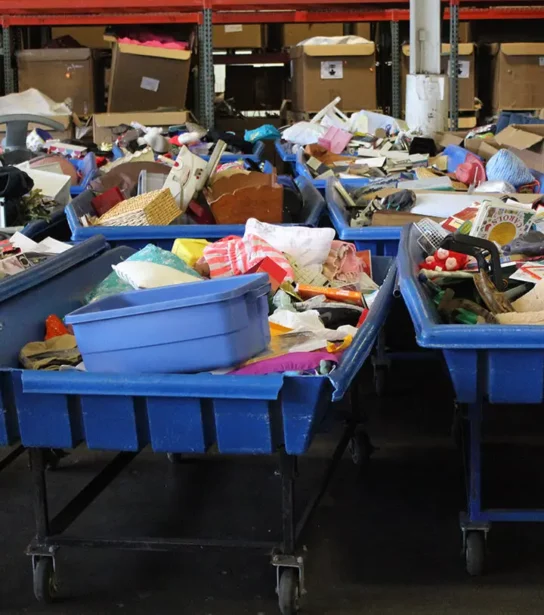 Building on Goodwill's belief that it feels good to give back, Goodwill Omaha's community partners can support our employment training and placement programs by hosting a corporate or neighborhood-wide donation drive. The material items we collect at the drive will be sold in our retail stores to subsidize our programs, which offer job training, certification, and placement services for people in the community.
Tips for a Successful Donation Drive
Spread The Word

Invite family, friends, employees, and peers to participate in your donation drive. Promote your donation drive on social media and via email. Don't forget to make it fun and engaging! For example, you could create a poster with a meter or tallies to track donations and your drive's progress.

Choose A Great Location

Host your donation drive at a central location that's easily accessible to the community. Make sure to clearly mark donation drop-off zones and boxes.

Schedule Pickup & Delivery

Once you've let us know you're interested in hosting a donation drive with Goodwill Omaha, our development and retail operations teams will contact you to coordinate and schedule a pickup of all donated items.
Ready to Host a Goodwill Omaha Donation Drive?
Contact us for more information, and a Goodwill Omaha representative will be in touch soon!
"*" indicates required fields