March 31, 2022
Goodwill Omaha 'Round-It-Up' Campaign Will Benefit Autism Action Partnership
During National Autism Acceptance Month, Goodwill shoppers can donate their change to support the Making Memories program.
OMAHA, Neb., March 31, 2022 — As Americans with autism spectrum disorder (ASD) continue to face significant employment barriers that leave them jobless or underemployed, a local nonprofit organization, Autism Action Partnership (AAP), is committed to helping people with ASD find jobs and navigate the services available to them. The organization's mis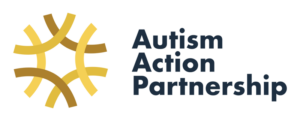 sion aligns with Goodwill's Omaha's mission to provide job training and placement services to people with disabilities and other employment challenges, and Goodwill Omaha has announced that AAP's Making Memories program will be the beneficiary of its first "round-it-up" campaign of 2022.
Goodwill's timing for the campaign is appropriate: April is National Autism Acceptance Month. Throughout the month, shoppers at all Goodwill Omaha retail stores can round their purchases up to the next dollar — or higher — and Goodwill Omaha will donate all of the rounded-up money to AAP.
"We work with people with disabilities every day — we know the challenges they face when it comes to finding supportive employers and work environments," said Tobi Mathouser, president and CEO at Goodwill Omaha. "When we select partners for our round-it-up campaigns, we look for those with a mission that aligns with ours in some way."
AAP's Making Memories program provides opportunities for families in the autism community to experience the best attractions the local community has to offer. Making Memories events create the most sensory-friendly environments possible, allowing families to have more positive experiences with their loved ones with ASD. The 2022 Making Memories events will include a Meet-the-Police event, Omaha's Henry Doorly Zoo and Aquarium, summer art workshops, the Omaha Children's Museum, and more.
"One thing we've learned with our round-it-up campaigns is that Goodwill customers are very generous," Mathouser said. "At the end of the month, we expect to be able to give a few thousand dollars to the Making Memories program. We hope that if people are able to give, they'll consider doing so when they shop at Goodwill."
Goodwill Omaha's "Round It Up for Autism Action Partnership" campaign begins when Goodwill stores open on April 1 and ends on April 30. For more information, please click here.