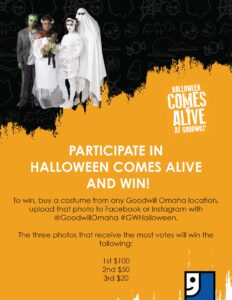 Halloween is almost here! But fear not, we have four easy — and very quick — DIY projects to add some frighteningly good fun to your safely, socially distanced festivities. All are simple, inexpensive, and reuse items in new and spooky ways!
FOUR QUICK PROJECTS TO SCARE UP SOME HALLOWEEN FUN
MUMMY LANTERNS:  WRAP UP THE GLOW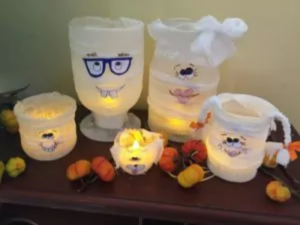 Supplies: Glass candle containers or jars, First Aid cloth, Mod Podge, scrap paper, scissors, foam brush, markers, tea lights
Time: One hour, not including Mod Podge drying time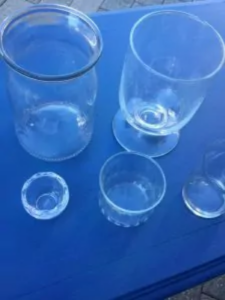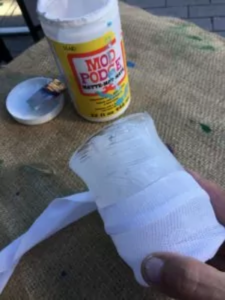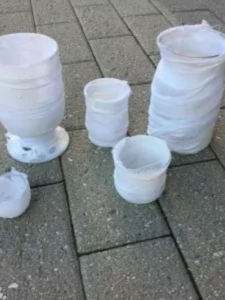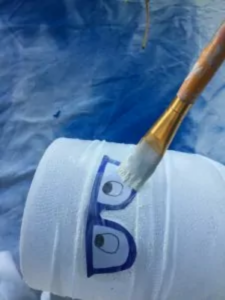 Here's How: This project is as easy as 1, 2, 3 — or brush, wrap, cut.
Brush Mod Podge (clear drying craft glue) on your glass candle container or jar
Wrap it in the white First Aid cloth, stretching and spreading it out as you go.
Cut off the extra and tuck the end inside. Let it dry overnight, then draw eyes and a mouth on paper, cut them out and glue in place.
Put a candle inside (battery operated are the best and safest option), turn on and place them where they will be sure to attract squeals!
EYEBALL CANDY BOWL: STARE UP THE SCARES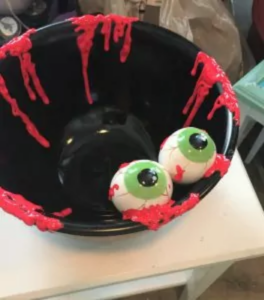 Supplies: Large bowl (plastic or ceramic), black spray paint, red craft paint, fake eyes, glue gun or epoxy glue
Time: One hour, not including paint and glue drying time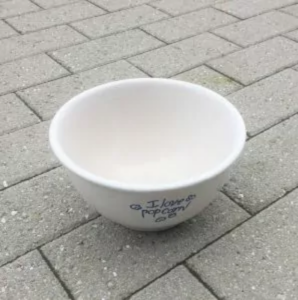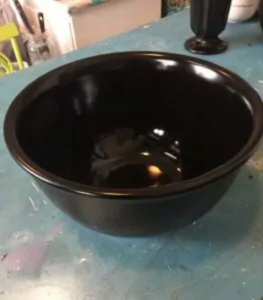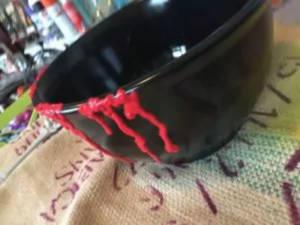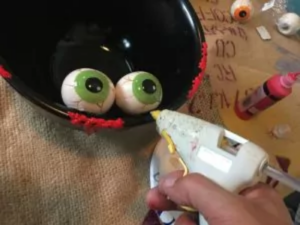 Here's How:
Place a large serving bowl outside on a drop cloth then add several light layers of glossy black spray paint. Flip over between coats to ensure total coverage.
After it dries, use your glue gun or epoxy glue to secure two fake eyeballs along the top edge. Embellish with red craft paint, both around the eyes and along the edge to give the appearance of dripping blood. Creepy….and cool!
Given the changes to the Halloween holiday given COVID-19, we suggest you fill this bowl with candy and leave it out for those trick-or-treaters who come by to reduce contact.
          3. SPIDER VASES: SPIN A WEB OF CHILLS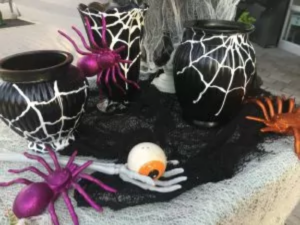 Supplies: Vases, black spray paint, white craft paint, detail paint brush
           Time: 30 minutes, not including paint drying time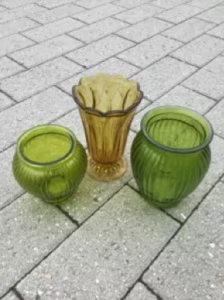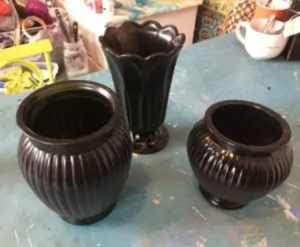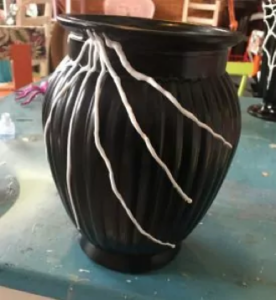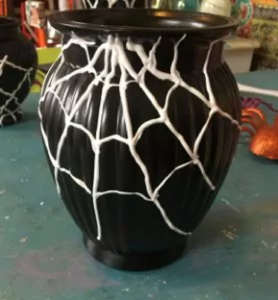 Here's How:
Place your vases on a drop cloth outside, weather permitting, and spray on several layers of black paint. You might need to lay each vase on its side or upside down to cover all parts and pieces.
After the paint dries, add webs by using a thin paint bush to apply white craft paint. Create straight lines that radiate out from a center point. Paint small scallop-shaped lines to connect the first set of lines to give it that spidery and spooky feel.
While you could add real flowers to these Vampire-approved vases, consider adding small branches with dead leaves on them or paint some silk flowers black.
CREEPY COLLECTIBLES: GO FOR THE GORE
Supplies: Small statutes or figurines, black spray paint, white/green/red craft paint, fine paint brush
Time: One hour each, not including paint drying time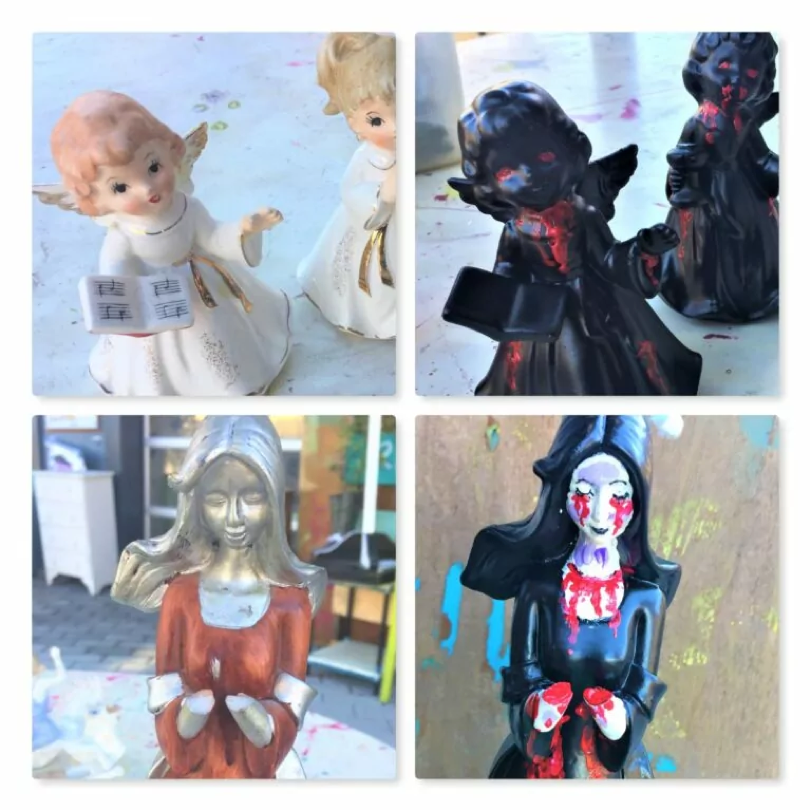 Here's How: 
Place your statues or figurines on a drop cloth outside and spray paint them black. Cover all parts and be sure to place them on their sides then add more paint to get solid coverage.
When your black paint has dried, use your small detail brush to paint on details like green eyes, ghostly white skin and, of course, blood.
We wish you a safe and Happy Halloween!