Job Training & Placement Services
FOR INDIVIDUALS WHO WANT TO ENHANCE JOB READINESS
Employment Solutions Overview

Goodwill Omaha's Employment Solutions program is designed to help people get the job training, certification, and skills they need to find independence and success through work.

Whether you're entering the workforce for the first time or just looking for additional training and skills to help you land a better job, Employment Solutions can help you. We support program participants in several ways, including the following:

Identifying skills that need improvement and securing training to close the gaps
Determining what types of jobs are a good fit for each participant
Ensuring résumés are functional
Practicing interviewing skills
Helping secure interviews and job placements with local employers that are a good fit
Providing ongoing support for employers and participants after placement
Program Requirements & Specifications
There are no pre-qualifiers necessary for our Employment Solutions program. Our team is here to support anyone who needs help finding a job.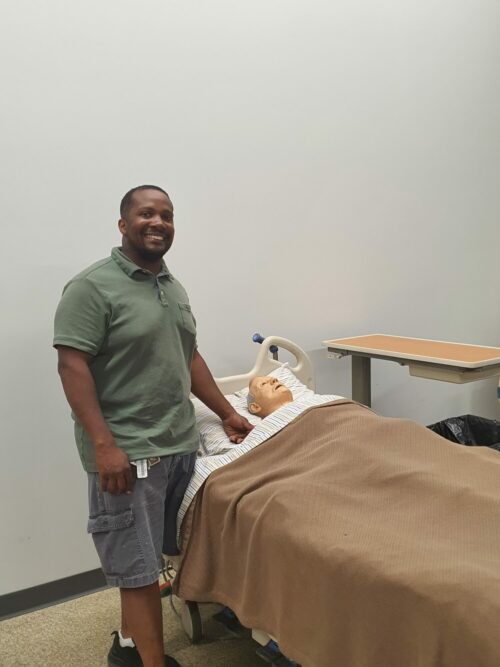 Access to Job Training & Placement Changes Lives
Meet people who have found purpose and fulfillment by participating in Goodwill Omaha's Employment Solutions program.
Chris' Story
Chris is familiar with Goodwill programs and has utilized services since he was a young adult. He recently returned to Goodwill for CNA training and is now enjoying a career in healthcare.
Apply for Employment Solutions Today
Ready to take the next step toward a more stable and rewarding career? Apply for Employment Solutions. Our team is excited to work with you! If you still have questions, please don't hesitate to reach out.